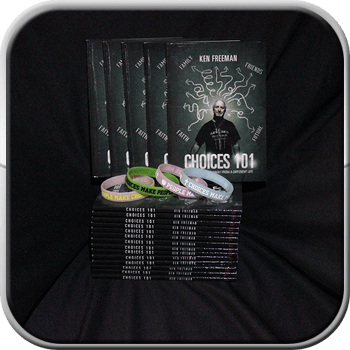 Book - Choices 101
$

12.00
---
---
_____________________________________________
You're Only One Choice Away From a Different Life.
Ken's brand new and third book.
_________________________________________
People make choices and choices make people. Did you know that every day you make choices that affect four major areas of your life? In Choices 101. author and evangelist Ken Freeman shares how your daily choices affect your family, your friends, your future, and your faith.
Through personal anecdotes and a unique voice, ken gives insight into what these daily choices are and how you were created with the power to choose. Ken also gives you an opportunity to respond to questions throughout the book so that you can reflect on how your own choices have affected these areas of your life.